Dr. Bob Grossman, B.Sc., D.C.
For over 15 years, Dr. Bob Grossman has provided effective, state-of-the-art and non-medicinal treatment for patients with a wide variety of pain conditions and physical challenges.
Neck and Back Pain
Shoulder Pain
Joint Pain
Headaches
Leg and Foot Pain
Numbness of the Hands and Feet
Dr. Grossman's area of expertise is in the treatment of pain and conditions resulting from:
Automobile Accidents
Work Related Injuries
Sports Injuries
Arthritic Conditions
Dr. Grossman was inspired to become a Chiropractor after a back injury at age 19 required chiropractic care. He was impressed with the efficiency and quality of service as he responded quickly to treatment and his condition resolved entirely. He went on to complete his B.Sc. (Bachelor of Science Honours Biology) at the University of Western Ontario, received his Doctor of Chiropractic (D.C.) from Logan College of Chiropractic in St. Louis, MO, and is certified by the NBCE (National Board of Chiropractic Examiners) and the CCEB (Canadian Chiropractic Examiners Board).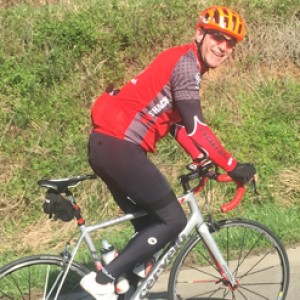 He began his practice working under the mentorship and guidance of Dr. Vladimir Levitin at his clinic, Integrated Health Recovery. From there, Dr. Grossman opened his first private practice, Restore Health Chiropractic and Physiotherapy Clinic, where he treated patients for over 13 years.
However, Dr. Grossman and Dr. Levitin shared a vision of integrated health care where various regulated health care professionals work together under one roof for a common purpose – to help people feel better. In 2014, they realized that goal with Polyclinic Rehabilitation Institute (PRI), a modern, integrated and well-equipped, aesthetically-comfortable environment for rehabilitation that helps restore people to optimal function.
In his role as a Clinic Director, Dr. Grossman is most gratified when he is able to help a client that has been trying to overcome chronic pain for months or years through the medical system and he is able to resolve their condition within a very short period without medication or surgery.
Dr. Grossman is a member in good standing of the Canadian and Ontario Chiropractic Associations, the American Back Society and the Canadian Academy of Pain Management.